RADIATE Balance
CHF

44.00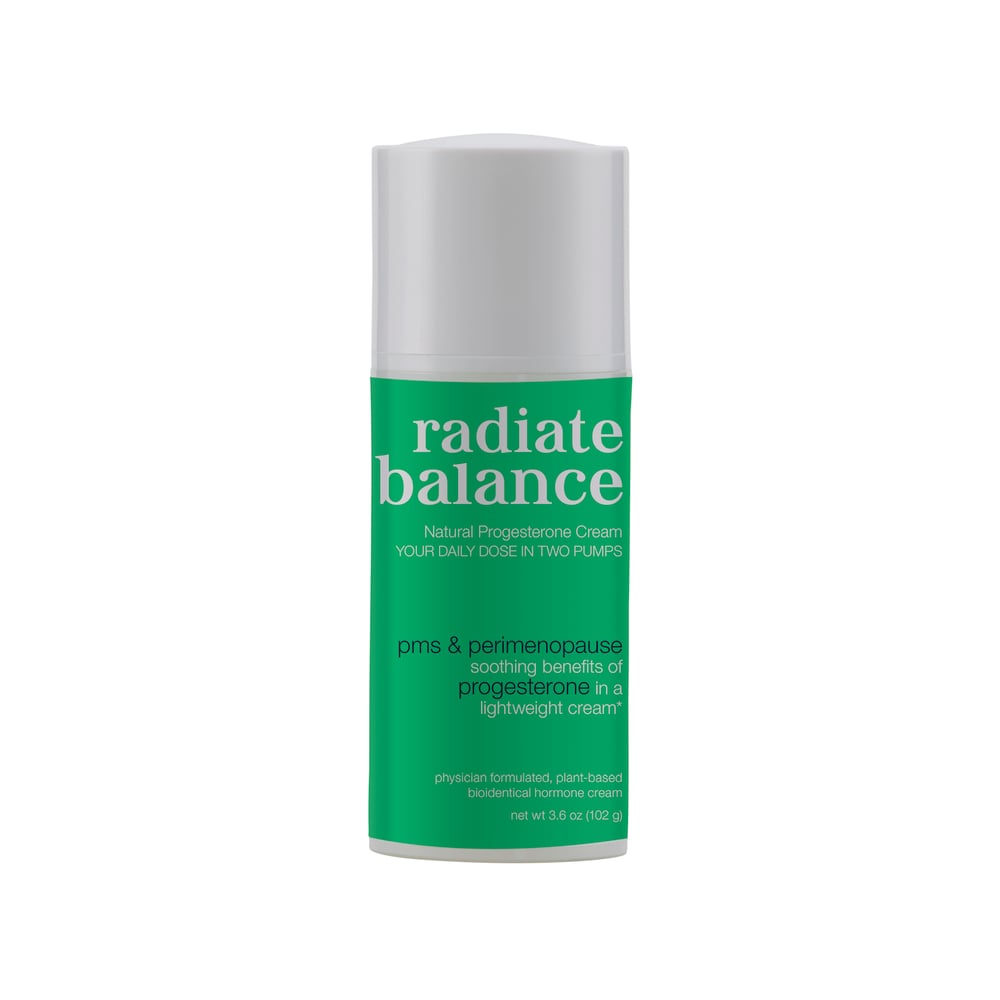 Radiate Balance contains bioidentical progesterone, naturally derived from Wild Yam. This cream-based supplement was formulated by Dr. Randolph, a pioneer in hormone health and optimal aging. He has been using this unique formula in his practice for over 20 years.
Natural progesterone is used to ease the symptoms of PMS, Perimenopause and Estrogen Dominance including:
• Heavy periods, frequent periods
• Bloating
• Mood swings, anxiety and low moods
• Hormonal skin issues
• Sleep disturbances
• Weight gain, difficulty losing weight
• Fatigue
• Foggy thinking, difficulty concentrating
• Breast swelling and tenderness
Radiate Balance contains natural progesterone derived from Wild Yam and is intended for women 18+.
HOW TO USE
Apply one pump to inside of wrists or chest, morning and evening.
MAIN INGREDIENTS
Progesterone (26 mg) - Bioidentical & derived from Wild Yam Root Extract
Vitex (11 mg) - A popular herbal supplement known for hormone balancing
Other Ingredients
Aloe Leaf Juice - Classic skin-soother, brimming with antioxidants.
Grapefruit Seed Extract - Great source of polyphenols, antioxidants, and natural preservatives.
ABOUT DR. RANDOLPH
Created by Dr. Randolph, a pioneer in the field of bioidentical hormone therapy, Radiate's proprietary formulations minimize the effects of aging, naturally and holistically. Over the last 20 years, he has used these products in his medical practice to help countless women restore balance, so they can look and feel their best.
DISCLAIMER
The statements made regarding these products have not been evaluated by the Food and Drug Administration. The efficacy of these products has not been confirmed by FDA-approved research. These products are not intended to diagnose, treat, cure or prevent any disease. All information presented here is not meant as a substitute for or alternative to information from healthcare practitioners.