LUMION Save my Skin Serum (50ml)
CHF

49.00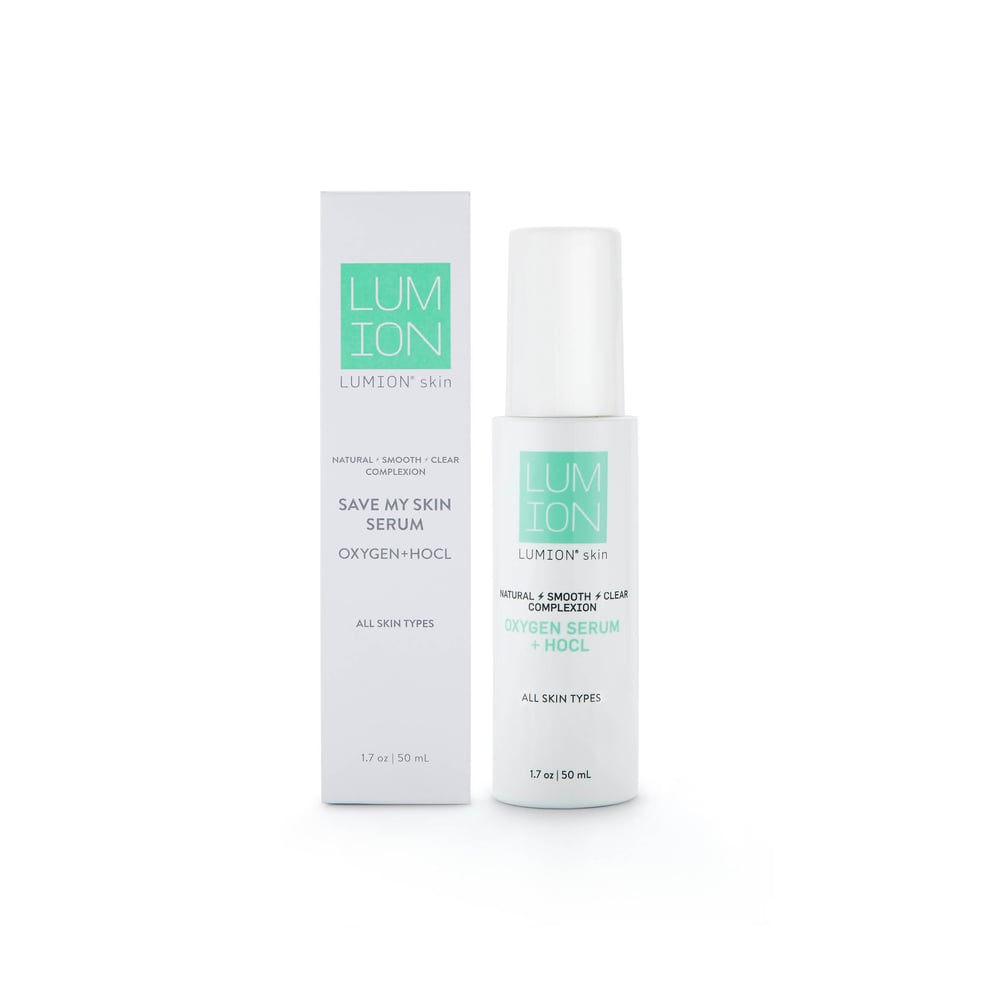 WE ARE THE ONLY SHOP IN SWITZERLAND SELLING LUMION PRODUCTS!
Does your skin feel off balance? Oily or dry? Or on the verge of a breakout? Whichever it is consider HOCL + Oxygen your new best friends. Together they work to balance and clarify your complexion with a lightweight water based serum that never leaves your skin feeling sticky or greasy.
HOCL naturally occurs in your white blood cells and helps to defend your body from harmful bacteria and inflammation. Oxygen helps to improve skin elasticity, smooth fine lines, even skin tone, stimulate collagen and diminish pores.
100% NATURAL + LOVES ALL SKIN TYPES
WHEN + WHY
calm imperfection prone skin, tighten + firm under eye, reset your skin back to its natural state, smooth fine lines, help reduce redness + inflammation, soothe skin irritations, restore your skin vitality
DIRECTIONS
Shake me up. Apply 2-3 pumps generously to face + neck AM/PM on bare skin. Allow to fully absorb. Follow with LUMION mist or your favorite moisturizer or oil.
INGREDIENTS
electrolyzed oxygenated water, sodium magnesium fluorosilicate, sodium chloride (Dead Sea salts), hypochlorous acid, hydrogen chloride.
FREE OF
alcohol, parabens, fragrance, phthalates, sulfates, gluten and dye
VEGAN + CRUELTY FREE
PH NEUTRAL
DERMATOLOGIST TESTED + APPROVED
CLINICALLY PROVEN
MADE IN USA