IOXEL Ultralight Gel
CHF

99.00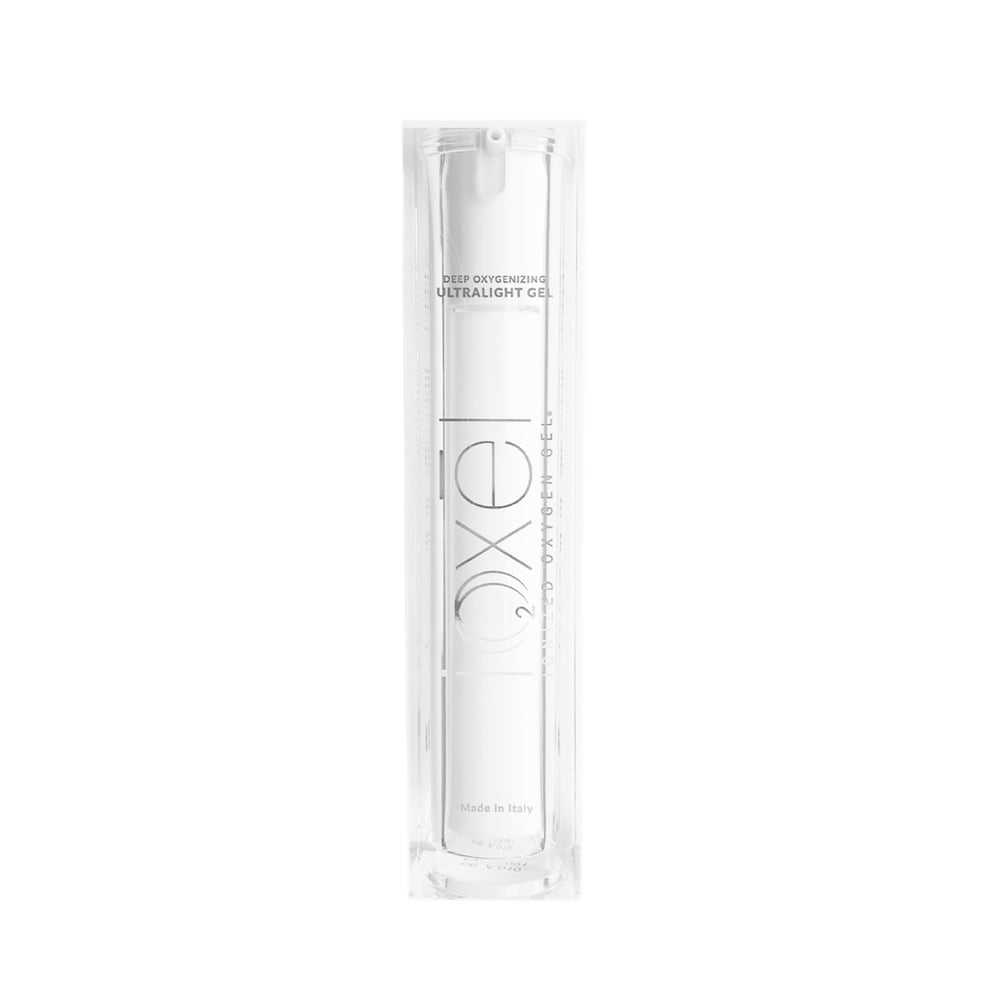 An ultra lightweight gel that deeply hydrates cells and reinvigorates skin layers, triggering the production of new collagen. Refreshing and skin-plumping it is the ideal repair treatment for all skin types, particularly targeting impurities and skin imperfections in young skin. Oxygenates the skin restoring freshness, light and vitality to cells.
For all skin types.
HOW TO USE:
Perfect as a base for makeup or as a day gel under sun cream.
Also effective as an aftersun or skin calmant after cosmetic treatments.
Use in conjunction with the Anti-Aging gel for a total regenerating treatment.
1. Thoroughly cleanse the skin with Ioxèl cleansing water.
2. Apply one or two doses to fingertips and gently massage onto face, eye contour, neck and neckline.
3. Use morning and evening. After the first month of use the Ultralight Gel will have completed its work on cell turnover, oxygenating cells and deeply regenerating the skin.
If skin feels dry after applying - an effect of ionized oxygen - follow with a non oxygen-based moisturizing cream.
DESCRIPTION:
The UltraLight Gel is an exclusive treatment formulated with revolutionary ionized oxygen, the only molecule capable of flowing through the skin via ionic swarm. Lightweight, it deeply nourishes cells and revitalizes skin layers, stimulating fibroblasts into producing new collagen. Improves microcirculation and powers cellular metabolism, countering signs of aging, stress, sun exposure and pollution.
INGREDIENTS:
Ionized oxygen has an antimicrobial, anti-inflammatory and lightening effect on blemishes.
With a base of Agar this totally natural gel is bursting with calcium, iron and vitamins that help to keep skin supple.
Macadamia Oil - known for its moisturizing and regenerating properties - rehydrates and softens the skin.
Hyaluronic acid is fundamental to skin wellbeing and elasticity. It enhances cellular cementification, ensuring natural dermis density, while its remarkable water-retaining ability regulates hydration levels and stimulates collagen production.
The Ultralight Gel features an unparalleled concentrate of ionized oxygen, fatty acids, vitamins and omega 3, which support natural cell turnover and counter the effects of free radicals.